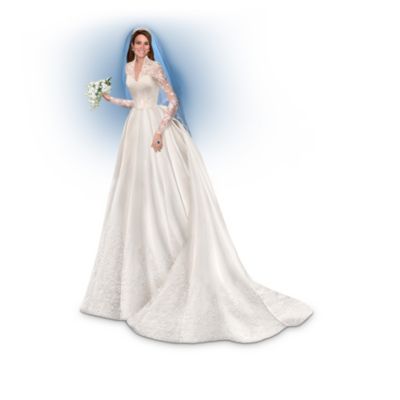 Kate Middleton Fashion Figurine Collection

Kate in her wedding gown! Hand painted porcelain doll.
Kate Middleton Doll Collection
Find the collectible Kate Middleton doll in vinyl and porcelain in a variety of price ranges.

The royal wedding doll features an exact replica of Kate's wedding dress, tiara, and hair style!
Kate Middleton Wedding Doll, Engagement Doll